2019 Amateur Racing Information:
Friday, June 14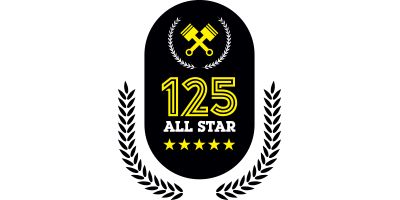 125 All Star Racing
TBA
Amateur Practice
Organized Practice 9 a.m.
No membership necessary for practice.
Fees: Practice $30/per group
Registration: Friday 7:00 AM @ Amateur Registration
Times: 9:00 am Practice; 3 rotations. Weather permitting.
Practice Order:
A & B
C
All 85cc & Supermini
Age Division (25+ & older)
All 65cc
2nd Class Big Bike
2nd Class Minis
50cc practice will be held on the Pee Wee track
9 am - end of big bike practice.
Rotating practice every 20 minutes:
50cc 4-6
50cc 7-8
Pizza Party with the Pros
Friday Evening "Pizza Party with the Pros" for kids ages 12 & under at the First Class Zone in Sponsor Village at 6 pm. Meet some of the top 250 pro riders and the lovely Lucas Oil Ladies for some fun, food, games and autographs.
High Point Pit Bike National
Friday Night on the PeeWee track
Hosted by "Rocket" Rob Buydos
2 Moto Format
Ages 16 and up
Race Fee: $20/class
Registration: 5-7 pm @ Amateur Registration
Practice: 7:30 pm
Racing: 8 pm
Classes:
Pro Stock (no clutch & limited modifications)
Pro Stock "L" (clutch & limited modifications)
Open (crazy modifications)
Big Bikes (TTR 125, KLX and Honda 150 Air-cooled)
Sunday, June 16
PAMX Thor Championship Spring Series
AMA Membership Required (available at the track)
PAMX Membership optional; Required for PAMX points only
2 Moto Format
Race Fee: $40/class; $5 discount for PAMX Members
Classes: Click HERE
Registration:
Saturday 6:00 – 8:00 PM @ Amateur Registration on Amateur Side B
Sunday 7:00 AM @ Amateur Registration
Practice: 8:00 AM, w/ Racing to follow immediately
Practice Order:
A & B
C
All 85cc & Supermini
Age Divisions (25+ & older)
All 65cc
2nd Class Big Bike
2nd Class Minis
50cc