2019 Vintage Bike Show
There will be a judged contest on Sunday located next to the MX Sports tent. You must have your bikes entered by 11 a.m., and you are welcome to leave your bikes displayed while you race. Winners will be announced during intermission along with the winners of the other vintage contests below.
Classic Four Stroke (pre-1996)
Classic Two Stroke (pre-1970)
Golden Era (1970-1978)
Pre-Modern Era (1978-1982)
Modern Era (1982-1989)
Millennium Era (1990-2005)
Mini Cycle 0-70cc (Pre-1990)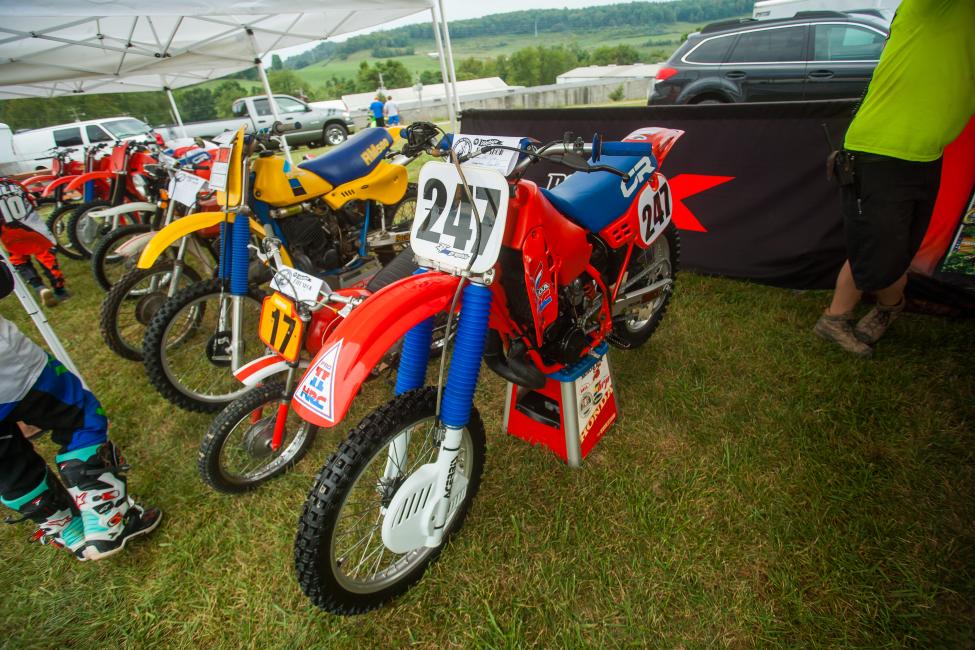 2019 Vintage Contests
The vintage contests are back again this year and we have some really awesome prizes! All you have to do is register your vintage items to the MX Sports tent by 11 a.m. on Sunday. Winners will be announced during intermission. If you have any items that could be in the running for the contests, bring them out! You might even end up in the magazine!
Vintage Race Gear
Vintage T-Shirt Contest
Best Race Program
Best Old-School Trophy
Furthest Traveled Competitor
Oldest Competitor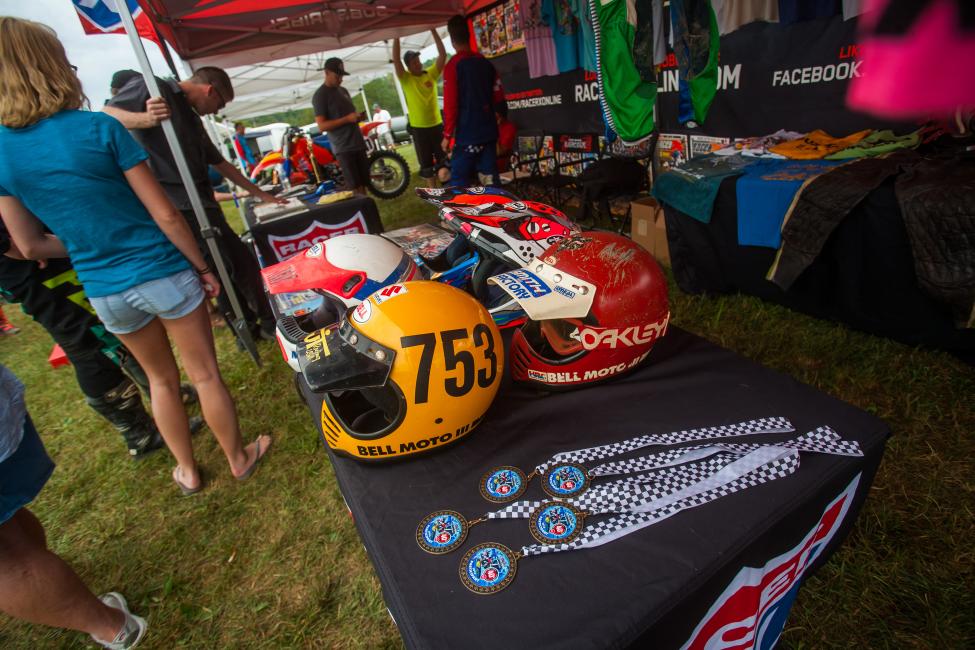 The winner of each category will receive a free one-year subscription to Racer X Illustrated, in addition to two (2) all day pit passes for the High Point National in 2020. And for being so awesome, the furthest-traveled competitor will receive two (2) 2020 High Point National VIP Super Passes – a $400 value!