Our friends at Lojak's Cycle Sales invite you to come out and join our extended racing family on this special weekend as we celebrate our motocross heritage and the memory of "Big Dave" Coombs (1941-1998) with all of our friends – old and new. This event offers two days of unique racing and a wide selection of vet classes for all skill levels, as well as support classes for our younger racers. Spend Saturday night bench racing over adult beverages. This is a laid-back event that is sure to bring back cool memories.
Saturday features GP-style Moto-X Country Racing. The Moto-X Country racing is a hybrid event combining elements of off-road racing and motocross into one unique competition. Taking place over a roughly three-mile course, racers will encounter woods sections intermittently separated by big European-style grass track sections. There are classes for all ages and skill levels, and you don't even have to be a "Vet" rider to participate! All classes will race (2) 30-minute motos on this hybrid course. Be sure to check out the Race Order before registering to see which classes run together.
The High Point Mountain Bike Park will be closed Saturday for the GP Moto-X Country Racing. The park will re-open on Sunday for mountain bikes to use.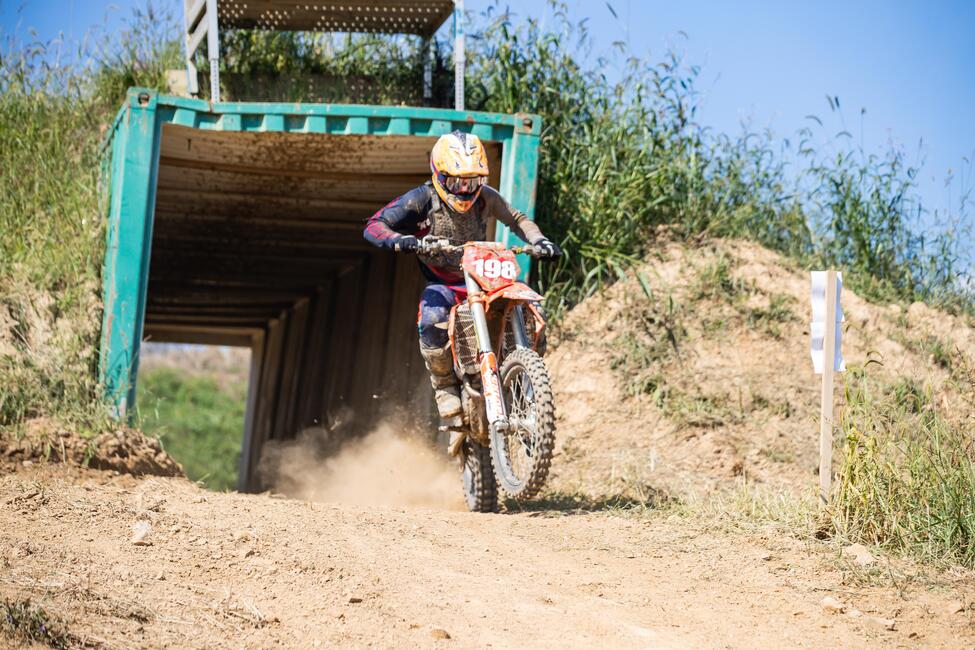 The fun continues Saturday evening with a STACYC race for the kids at 6:30 pm, followed by Pit Bike racing 7:00 pm and a full of bench racing with some old buddies and of course, karaoke with Racer X John. Even if you're not here to race, Saturday evening promises to be full of fun and serves as a great time to catch up with old friends. The BBQ Dinner is back and will be onsite Saturday evening for a $10 BBQ Dinner. You can purchase your ticket beforehand at Rider Registration.
Sunday the focus will shift to the motocross track as the 33rd Annual "Big Dave" Vet Homecoming will take to the famous High Point Motocross track. Racers will be able to compete in numerous Vet-aged classes, Vintage classes and some Support classes for younger riders as well.
The afternoon will feature a Vintage Bike Show, numerous Vintage Contests with the opportunity to win some great prizes, and a Swap Meet. So clean out your garage, shine up those vintage items and get ready to show-off your sh**… stuff at the Country Club of Motocross.
Its 25 years since we lost Big Dave in 1998. This presents us with the opportunity to make this year's Big Dave Vet Homecoming the best yet. This event is a fun, laid back and enjoyable weekend with friends. This is exactly the kind of event that Big Dave enjoyed, so join us as we honor Big Dave by doing the thing he enjoyed the most – racing with his friends.
High Point Raceway is also pleased to welcome Bob Show as our DC Vet Homecoming Ambassador. Bob Show hosts the Western Pa's Motocross Time Machine Group on Facebook and frequently treats us to a look back at the early years of racing in Western PA. Make sure you join the group so you too can enjoy all the remarkable memories of the greatest sport on earth.
So, Who Was "Big Dave" Coombs (1941-1998)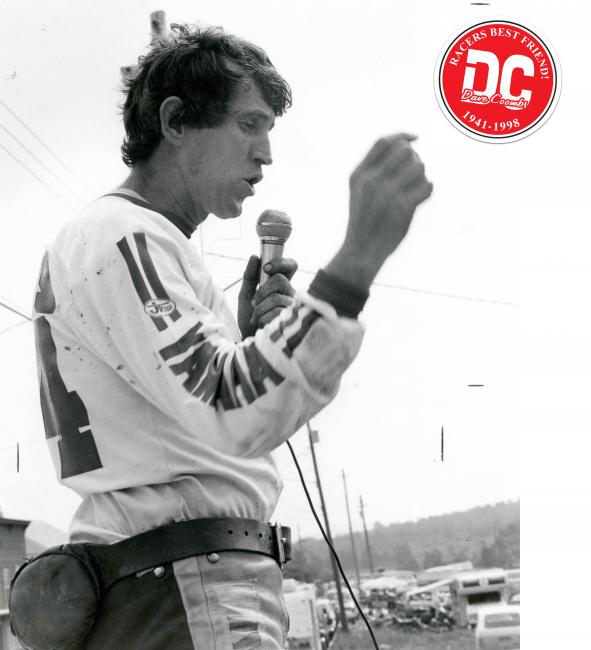 While this event revolves around the racing, it's so much more than just another weekend of competition. The name "Homecoming" is a perfect fit as it serves as a unique chance to catch up with friends but also honor the memory of a man who helped to bring motocross and off-road racing to the professional stage it enjoys today. Of course, Big Dave wasn't always a racer. Dave was once a school teacher and an accomplished musician whose band (Elderberry Jak) had a pretty good regional following. However, one trip to a motocross race would change things forever. He'd immediately fall in love with motocross and started racing.
To help finance his new-found passion, Big Dave helped out around the local racetracks, putting his wife, Rita, and three kids to work as well. It wasn't long before Dave was promoting races of his own and this experience would lead to the formation in 1975 of the most infamous off-road race of all-time - the Blackwater 100 in Davis, West Virginia. Coming from humble beginnings as a one-off event, the Blackwater would morph into the Wiseco 100-Miler Series, and then later become what we now know as the Grand National Cross Country Series (GNCC). Our friends at META recently released an article discussing the Blackwater 100's rise to fame. Make sure you give it a read.
But Big Dave didn't focus solely on the off-road scene. In 1976, brothers Jack and Carol Holbert approached him about building a motocross track on their family farm near Mt. Morris, Pennsylvania, and soon after High Point Raceway was born. The track would host its first ever AMA Pro Motocross National in 1977 and has remained a staple on the Pro Motocross circuit ever since.
The success would only continue, and in 1982 Big Dave was able to strike an unlikely partnership with country music superstar Loretta Lynn to host the AMA Amateur and Vet National Motocross Championship at her ranch in Hurricane Mills, Tennessee, where it's been every year since.
His legacy extended to the foundation of MX Sports Pro Racing, organizers of the Lucas Oil Pro Motocross Championship, as well as Racer Productions, Racer X Illustrated and Racer X Online. Big Dave Coombs passed on August 3, 1998 after losing his battle with leukemia. He was 57 years old.
As you can imagine, Big Dave's story goes much deeper than this. Our friend, Brett Smith, with We Went Fast has done a great job of highlighting Dave's life with his story The Ballad of Big Dave. He also did a fantastic job of chronicling the formation of the AMA Amateur National Motocross Championship at Loretta Lynn's with a great podcast entitled "How We Got Here: The Genesis of Loretta Lynn's Motocross".
We invite you to take the time to take the journey back in time to get to know Big Dave. Only then can you truly appreciate why we continue to honor the memory of the man who made it all happen, both on the motocross track and in the woods.