Lifestat Ambulance Service Announces Fundraising Efforts to Support Trackside Emergency Medical Services
Time
Friday, November 13, 2020 | 4:25 PM
FOR IMMEDIATE RELEASE
Lifestat Ambulance Service Announces Fundraising Efforts
to Support Trackside Emergency Medical Services
Saltsburg, PA (November 13, 2020) - Lifestat Ambulance Service, the Saltsburg-based EMS company that has provided trackside emergency medical services to Southeastern Pennsylvania racetracks for over 30 years, announces that it will be rolling out a series of fundraising programs and raffles to subsidize its operating budget. Due to financial conditions caused by the COVID-19 crisis, Lifestat is required to raise additional funds in order to continue to provide its unique EMS services at motorsports events.
Lifestat Ambulance first began servicing motorsports events in 1988 at the once prominent District 5 racetrack formerly known as Challenger Raceway in Indiana County. Soon Lifestat became the EMS operator for Steel City Raceway in Delmont, where they provided medical support at both the local and professional level, including the Steel City Pro National. With the added level of care required for an event of this magnitude, Lifestat built its first 14-foot trackside treatment center and trained its EMTs and paramedics to respond to rescue and trauma incidents specific to motocross and off-road race-related injuries. These assets have allowed Lifestat to better examine and treat the patient on-sight, many times avoiding the need for a hospital transport.
Over the past years, these unique services were expanded to other race venues, including: Pittsburgh Raceway Park (formerly Keystone Raceway), Westmoreland County Fairgrounds, High Point Raceway, Pleasure Valley Raceway, Mountain Ridge ATV, Mason-Dixon GNCC, High Voltage GNCC, and Roaring Knob MX.
With the ongoing expansion of its motocross and off-road services, the need for more equipment was necessary. Lifestat now has a 46-foot mobile treatment center capable of treating multiple individuals at once. This trailer is wholly self-contained and fully stocked with Advanced Life Support (ALS) medical equipment. This past year, another 32-foot trailer was added to the fleet, to enable the team to provide on-site treatment at multiple events over the course of a weekend.
Over the years, Lifestat has invested over $350K toward race-related medical equipment and supplies to enable them to provide state-of-the-art treatment trackside to racers and their families. The mobile treatment centers, ATV's, UTV's, radio equipment, medical equipment, and now personal protective equipment necessitated by COVID-19, are all provided by Lifestat at no additional cost to the event organizer or patient, as event organizers are only charged for the contracted ambulance(s) and the accompanying staff.
Unfortunately, the COVID-19 pandemic has caused severe financial hardship to many businesses, including Lifestat, and the company is in need of financial support in order to continue to provide its unique services at motorsports events. COVID has severely restricted the non-emergency transport business, which was a major source of income for Lifestat. In addition, the cost of personal protective equipment (PPE) and the labor to clean equipment between transports required to protect patients and staff from spread of the COVID virus, has resulted in a huge financial burden for the company.
Lifestat does not receive any tax-based funding, and the only revenue generated is from contracted services or insurance billing. As a 501(c)3 non-profit organization, Lifestat can accept charitable donations, which may be tax deductible based on the individual or company's tax situation.
Due to the pandemic, Lifestat can no longer continue to finance its operations without outside assistance. Here's how you can help! Starting today, Lifestat will introduce monthly raffles and fundraisers to fill the void of these financial losses. These programs will be conducted through our Facebook page (@LifestatAmbulance) and other social media outlets. Complete details and rules will be posted with each raffle/drawing/etc.
Facebook: @LifestatAmbulance
Website:www.lifestatambulanceservice.com
Our good friends at Cernic's Cycle have provided us a great deal on a 2021 Yamaha YZ250F Monster Edition and Apparel Package, worth an estimated $12,000. Our goal is to sell 1,000 tickets at $20 each, to raise $20,000 to support our program. The winning ticket will be drawn live on our Facebook page once all tickets are sold. Get your tickets NOW!
https://www.lifestatambulanceservice.com/product/YZ250F-Raffle/7?cp=true&sa=true&sbp=false&q=false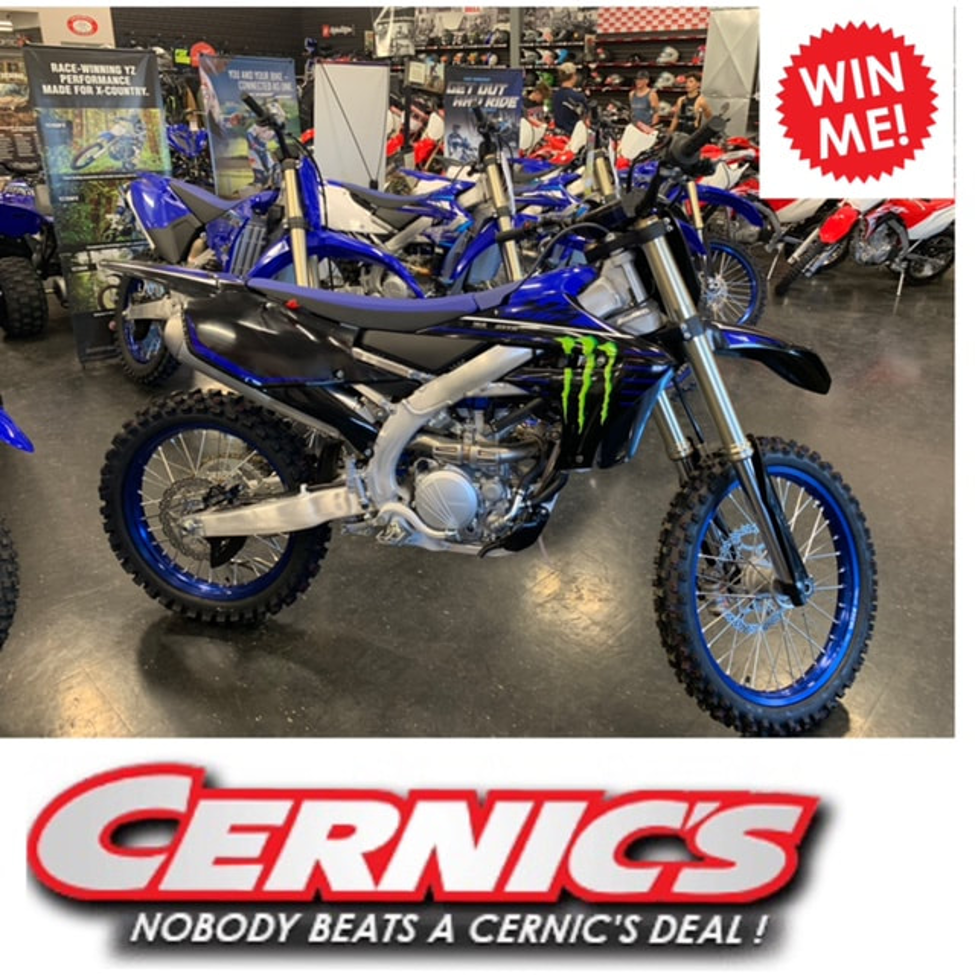 Your support is needed to allow Lifestat to continue to provide the same level of Advanced Life Support (ALS) care at the motocross and GNCC events as we have for over the past 30 years. Without your support, Lifestat may have to cease our special event operations at the races. Let's hope that is not necessary. Thank you in advance for your generosity.
About Lifestat Ambulance Service:
Founded in 1988, Lifestat Ambulance Service is an emergency medical treatment and transportation service provider in Southwestern Pennsylvania, specializing in responding to motorsports-related injuries. Its fleet of mobile medical treatment centers, off-road vehicles and communication equipment allows the company to provide unique services to the motocross and off-road racing community. With two stations in Saltsburg and Swissvale, the company provides primary medical services to Saltsburg and Avonmore boroughs, as well as Bell, Loyalhanna, Conemaugh and Young townships, covering over 109 square miles, and backup services into many areas in Indiana, Westmoreland and Armstrong counties. Its Swissvale station and provides interfacility and medical transports to University of Pittsburgh Medical Center (UPMC), Allegheny Health Network (AHN), and Children's Hospital of Pittsburgh of UPMC. Lifestat is a 501(c)3 non-profit organization, supported by contracted services and insurance billing. Charitable donations are welcome and support memberships are available. For more information and to join our team, please visit us at www.lifestatambulanceservice.com
Contact:
John Kravetsky, CCEMTP
President/CEO
724-639-3868
[email protected]